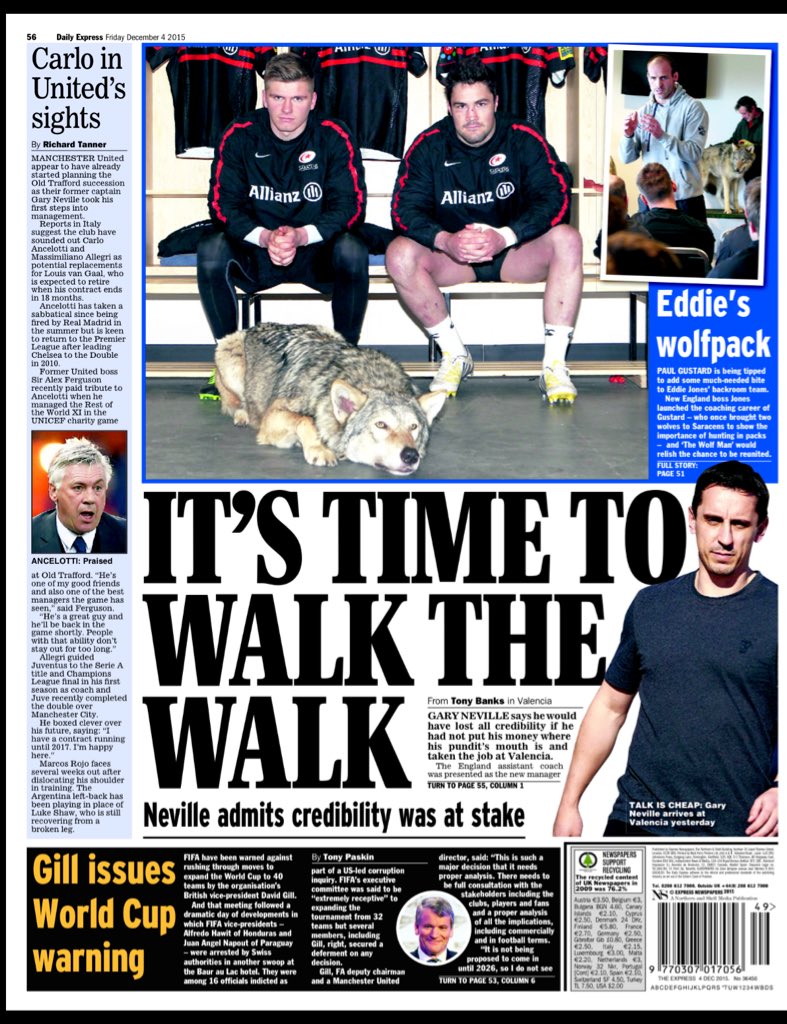 Louis Van Gaal is in contract with Manchester united till 2017 although rumor has it that the dutch manager may leave the club before the end of his term.  Juventus manager Massimiliano Allegri is rumored to takeover Van Gaal, although there are other names coming up for the same.
Ryan Giggs, Gary Neville and Carlo Ancelotti are also believed to be in the running to be the next boss at old Trafford. However Ancelotti, a three time Champions League winning manager is the main name linked with the Red Devils along with Chelsea, according to Daily Express.
Gary Neville, however, has left sky sports to take charge of Valencia so it's tough to see how much substance the news by Daily Express has.
Ancelotti,  last employed as the manager of Real Madrid, is the only manager who has won UEFA Champions League three times. With lot of popular names getting linked as the United's future manager, it will be interesting to see who will be the next boss at the Old Trafford.