The stage was set as the whole of Manchester waited in anticipation. Red vs Blue. United vs City. The old enemies faced each other once again. The Theatre of Dreams was ready for a cracking encounter. However, it was a game that flattered to deceive. A goalless draw which is a rarity in the Manchester Derby these days. It's a fixture which has been averaging 4.1 goals per game in the last 10 encounters.
Both the teams were absolutely solid in defence giving nothing away. United came closest to breaking the deadlock with Jesse Lingard striking the crossbar in the 85th minute. A late save from Joe Hart off Smalling ensured the game ended without a goal.
A point helped City reclaim first place on goal difference and these are 3 important things we learned from the game:
Anthony Martial must play through the middle:
Once again, the Frenchman was the most threatening player for United. Every time he got the ball he looked to make things happen and he was getting past players regularly. However, playing out on the left, United couldn't get him on the ball as much as they would have liked. He needs to be playing through the middle to create a bigger impact. Wayne Rooney had yet another disastrous game and it's unfair to change Martial's position to accommodate the struggling captain. He made seven dribbles throughout the game which was five more than the next best. It was his beautiful cross that Lingard hit onto the crossbar.
City have no creativity without Silva: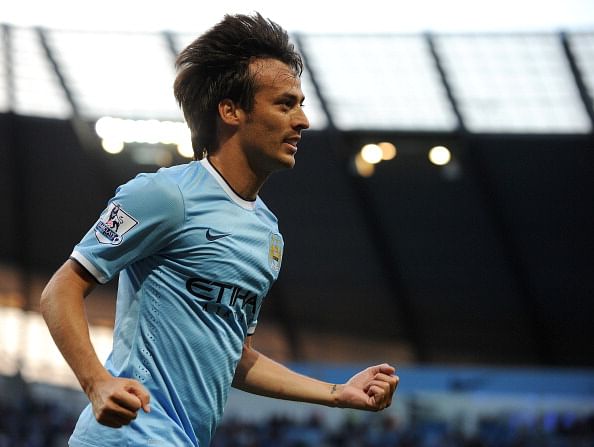 In the absence of David Silva, it was Yaya Toure who was given the freedom to play further forward however he could hardly create anything. Morgan Schneiderlin did a very good job shutting him out. David Silva picks up the ball in advance positions and always looks to create something, often playing a deadly pass. Without Silva it was all the same. Kevin De Bruyne who had a poor game, would pick up the ball, cut it back to Toure before eventually United would win it back. City desperately need Silva and Aguero. Bony need the balls to be played into him and that didn't happen. It meant he wasn't in the game at all.
LVG's Preferred Pair:
Bastian Schweinsteiger and Morgan Schneiderlin seem to be LVG's preferred pair. Schweinsteiger seems to have taken over from Michael Carrick as Van Gaal's big match player. Although Schneiderlin and Carrick have played well together, they are very similar. This combination gives United more of an attacking threat as Schweinsteiger likes to get forward. He saw himself on the ball a lot in the second half as United dominated possession. It allowed Schneiderlin to stay back and provide that added protection as he made some vital interceptions.